News
Sinar Jernih Wins Taj Group Contract
By DARSHINI M. NATHAN
(News taken from The Star Business Section: Wednesday, June 20, 2001)
LOCAL cleaning specialist Sinar Jernih Sdn Bhd has been awarded a contract to take over the cleaning services at all 54 hotels under the Taj Group in India.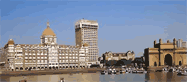 The Taj Mahal Hotel
"We are looking forward to starting our operations in New Delhi in July before moving on to Mumbai, Hyderabad, Bangalore, Chennai, Kerala and Calcutta," said Sinar Jernih managing director Mohd Said Osman. He declined, however, to say how much the annually renewable contract was worth.
Said told Star Business that while the transfer of services at all the Taj Group hotels was expected to take two years, this year alone would see Sinar Jernih taking
charge of seven of the establishments.
The Taj Group is part of the Tata family business empire and most of the hotels are in the five-star category.
Said said four Malaysians had been sent to India to train the local staff and effect the transfer of knowledge, skills and equipment.
"We want to create confidence in the services we provide before taking over at all the other hotels," Said said, adding that the management of many establishments now tended to outsource cleaning services to bring down overheads.
He said the Taj Group had expressed interest in engaging the services of Sinar Jernih early last year, but it took almost seven months for the company to obtain Indian government licensing.
"We established a branch office in India two months ago and have already commenced cleaning services in a few commercial buildings in Bangalore and Chennai," Said said.
Sinar Jernih's Indian operations, he added, had involved an investment of more than RM300,000.
On the company's expansion plans in India, he said the country was the best market to tap if people knew how to conduct business there.
Sinar Jernih also has been actively testing other international markets. In the Middle East, the company acts as a consultant to contractors involved in cleaning services at the Abu Dhabi International Airport.
Said has projected a 10% growth in the company's turnover for this year, with close to 4% expected to come from its international operations.
"Our operations in India are still in their infancy, and thus we will not be able to realise much profits from this market in the near term," he said.
However, he stressed that Sinar Jernih's operations in Malaysia would continue to support its overseas operations, given that the company had a considerable share of the local market for cleaning services.
The company, which is currently contracted to provide cleaning services for five areas at the KL International Airport, reported a turnover of RM35mil for 2000.
Its other local clients are the STAR Light Rail Transit, the Genting Resort Indoor Theme Park, government hospitals in the south part of Peninsular Malaysia and Pantai Group hospitals.